Not Your Average Roofing Company in Waxhaw
Do you own a home or commercial property in Waxhaw? If so, you need to have a reliable roofing company you can call when the need arises.
While McToolman is by no means the only roofing company in Waxhaw, our many happy clients will tell you that we're the best. What makes them so confident? Learn about our approach to providing roofing services in the area.
Residential Roofing Installation in Waxhaw
Many homeowners hire us to install roofs on their homes. Some want to change the aesthetic of their homes to stand out in the neighborhood. Many more realize it's time to upgrade from their old roofing systems to something new and durable.
All these projects receive equal attention to detail from our team. We don't do the bare minimum like many roofing companies. We do whatever's needed to produce a good result and reduce the likelihood of future roofing issues. For example, we may install new flashing's or fix the underlying structure before installation. We use quality products made by industry leading manufacturers like GAF, Owens Corning, Certainteed and more.
And if future roofing problems do come up, we offer excellent warranty coverage. Every roof installation comes with McToolman's Lifetime Guarantee on Workmanship. Your new roof is covered for as long as it is on your home. In addition, this warranty is transferable and non-prorated. What more could you ask for?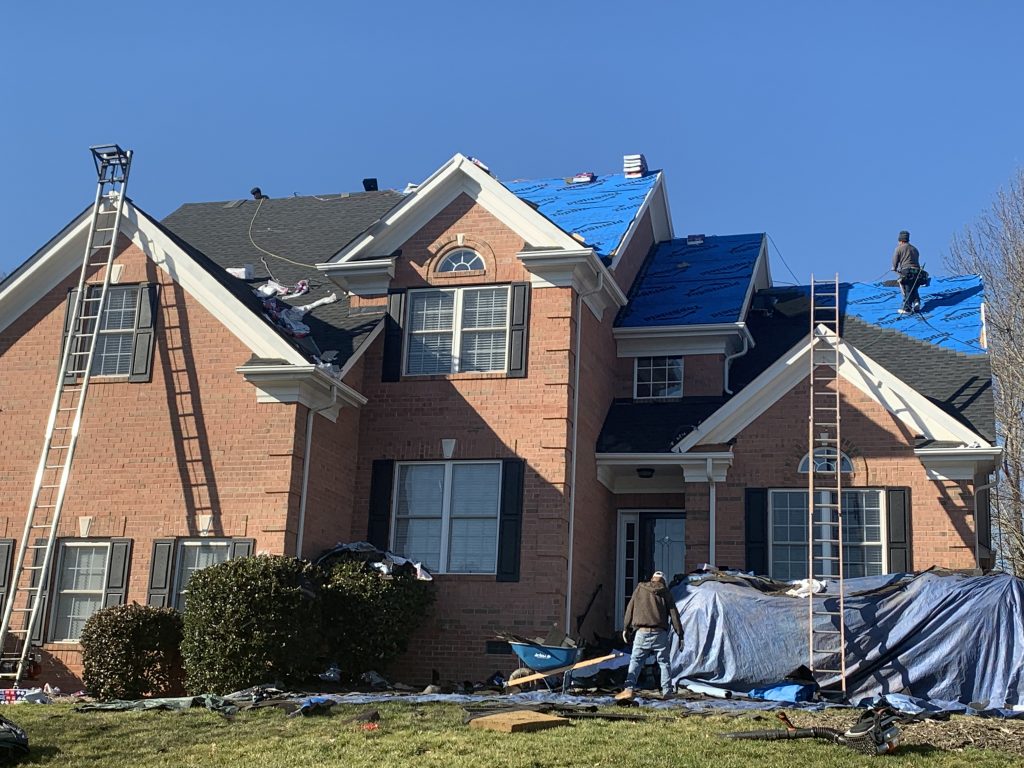 Residential Roof Repair in Waxhaw
Is your roof not ready for replacement but does need some repair? Maybe you have a leak in your roof or some shingles have come off? No matter what the issue may be, McToolman Roofing Company is ready to help.
We start by providing a free inspection of your roof system. One of our team members will check the condition of the pipe boots and look for missing or damaged shingles. Next, we make sure all flashings are secure and sealed as needed. After inspection is complete you will receive a written itemized estimate for any necessary repairs.