Professional Handyman Services in Charlotte and the Surrounding Areas
Stop spending your free time tackling those various home improvement projects and instead focus on more of what you love. McToolman Handyman is here to take care of your to-do list from top to bottom. We are a handyman company that is dedicated to helping you reclaim the time you spend on tedious chores and home projects.
Whether you need a few carpentry repairs throughout your home, have a long-delayed painting project hanging over your head, or simply want someone to clean out your gutters, our Charlotte area handymen are ready to get to work. We have experience with these tasks and so many more and look forward to helping you finish that list once and for all.
Drywall Repair
Light/ceiling Fan Replacement
Interior Trim
Light Plumbing
Light Electrical
Fence Repair
Door/Window Repair
Gutter Repair
Low Voltage Landscape Lighting
And Much Much More!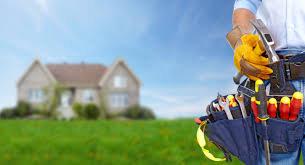 *
If you are looking for help with a service not listed, don't hesitant to reach us. We offer more services than can be listed and would love to discuss what you are looking for. After all, we are here to help you in any way we can!
Home Repairs You Can Count On
Our efficient team of handymen in Charlotte, Indian Trail, Matthews, Mint Hill, Waxhaw and Monroe can provide you with professional handyman services and home repairs when you need it most. Our skilled handymen are ready to make short work of all your home and business repair tasks to keep them from derailing or disrupting your day. Other companies may offer costly services that leave you unsatisfied or with more work than when you began. With McToolman serving Charlotte and surrounding areas you get quality service with upfront, honest pricing every time. Whether you're looking for repair advice, need help cleaning hard-to-reach places, or light bulbs replaced, we can help!
With our experts standing by and ready to support you, there's no need to worry about putting off tasks for another day. We want to be your one-stop-shop for repairs, installations, and virtually everything else in between. Let our team of handymen be your trusted advisors and providers of quality repair services so you can get back to the things that are most important to you.
All our work is backed by a 1 Year Workmanship guarantee!