Looking For Reliable Roof Services In Monroe, NC?
At McToolman Roofing, we take the condition and care of your roof seriously. We've helped thousands of Monroe customers with replacements for worn-out roofs along with maintenance for continued protection. We understand how important your roof is, and we treat it as though it were our own roof with the same respect and urgency you expect. We take every job seriously and ensure we get the job done right by using the latest tools and the finest materials you can find on the market today because we recognize that there's no substitute for quality.
The roof over your head is the single most important line of defense you have against the elements in your day to day life. Your roof keeps your home warm, dry, and comfortable. It keeps you and your family protected from harsh sunshine, heavy rains, freezing snow and ice, and howling winds. It keeps your home standing strong through some of the worst weather Mother Nature can throw at it. And it keeps your possessions safe by preventing them from becoming ruined and even helping to keep thieves and intruders away. Having a well-maintained roof over your head is vital for your day to day life, and that's why so many people trust their home to the highly-rated Monroe roofing experts at McToolman Roofing!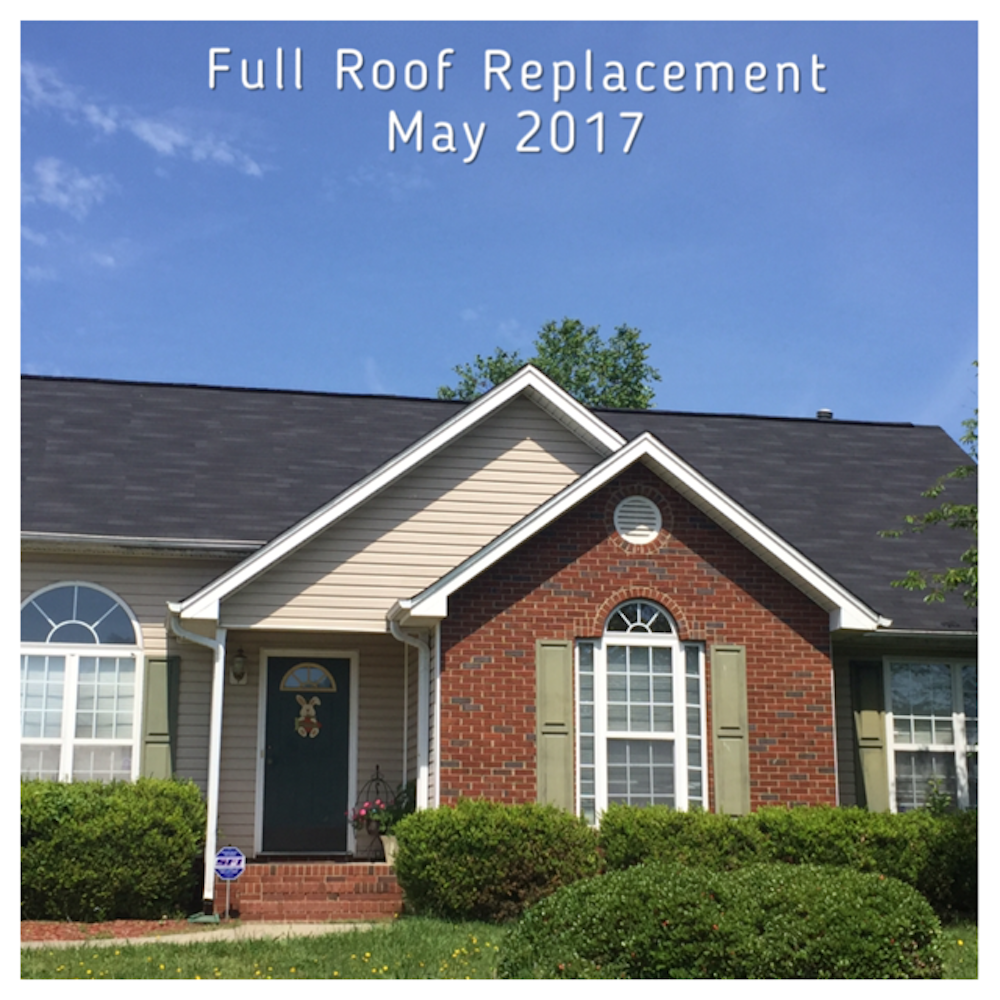 We do Roof Repairs In Monroe
Over time, roofs can become damaged. Yet, you may not need full shingle replacement. If not too far gone, many issues can be repaired.
Among them are leaks, wind damage, and damage caused by debris or even animals. Shingles can crack or blow away. Punctures to roof materials may occur. Water can seep under the shingles, causing damage over time. And those are just a handful of the issues that can arise.
No matter what's wrong, though, we can help. Our thorough inspections will narrow down the culprit. Then, our roofing specialists can address it. They can repair or replace asphalt shingles, slate, cedar, and more.
Residential Roofing Installation
A top quality roof replacement consists of the highest-grade materials available, and is installed by professionally trained installers who have years of experience replacing roofs of all types and sizes.
Our crews have extensive knowledge of all types of roofing and the possible issues that may arise during the course of a job. All of our workers are fully insured for your protection. We also have experienced supervisors on-site to maintain communications with the customer at all times to assure all of your concerns are addressed and handled in a professional, timely manner.