Do you have a leaky roof and are currently looking for reliable roofers who can help you with your roof repair?  If so, you're in the right place. McToolman is known for offering superior roofing services throughout the Charlotte area.
Not Only do we provide excellent customer service, we also impress with our craftsmanship. Our expert installers use only the finest roofing products available including those from industry leaders, GAF, Owens Corning, Certainteed, and more. All roof repair projects come with a 1 year workmanship guarantee.
Common Roof Repair Issues
North Carolina homeowners are often faced with extreme weather systems that can wreak havoc on roof systems. As a result, there are several roof issues commonly found in the Charlotte area.
Roof Leaks
Roof leaks can lead to collateral damage of insulation, wood, drywall and much more if not repaired in a timely manner. Don't worry, McToolman can help. We offer leak repair services for all roof types from asphalt shingle roofs, to slate roofs and even flat roof systems. 
Wind & Storm Damage
Sustained high winds can cause granules on the shingles surface to wear out over time. Also, strong gusts can loosen or blow shingles off the roof. In addition, strong winds may even blow limbs or parts of trees onto your roof, causing damage. 
General Maintenance
Roof systems wear over time and will require some maintenance to be performed prior to replacement. Much like tires on your car, pipe boots will fail before the entire roof system does. Many roofs will have some shingles that split or crack or become raised due to nail pops. Although these types of issues may not cause the roof to leak they should be addressed to prolong the life of the roof.
Do You Need Residential Roof Repair or Re-Roofing?
Maybe you don't have a leak but you can see something is definitely wrong up on your roof? McToolman offers free visual inspections for damage and will provide an electronic estimate to include an itemized list of needed repairs. This allows our customers to select only the items they wish to complete rather than an all or nothing deal. If your roof is found to be beyond it's useful life, McToolman can offer replacement options as well.
We Repair A Wide Range Of Roof Types
Our team of expert roof repair technicians has years of experience working on a wide range of roofing jobs. We know our way around a variety of roof types and roofing materials. This includes asphalt shingle roofs, flat and tile and slate roofs, flat and low-slope roofs and more.
We Stand Behind Our Roof Repairs
All roof repair projects include a minimum 1 year workmanship warranty.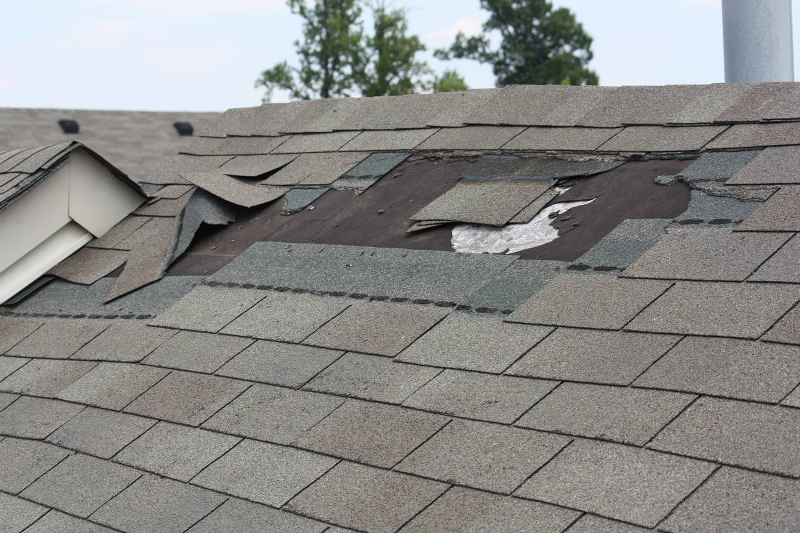 Examples of Roof Repairs: