Replacing your roof may seem like a straightforward process, however many factors affect the cost. Aside from the shingles, additional items such as nails, underlayment, ventilation, flashing and labor are all parts of the roof replacement cost. Follow along with us as we break down the average cost to replace a roof and help you better understand why. By the end of this article you'll know what you need and what you can do without when replacing your roof.
How Much Does a New Roof Cost?
The average cost for roof replacement in the Charlotte region is between $5,000 and $10,000. That said, residential roof replacement can be as low as $1,500 or as high as $50,000+. Many roofing companies will charge between $3.50 and $5.00 per square foot. The average roof size nationally is about 1,700 square feet (17 squares), but here in Charlotte a roof averages around 3,200 square feet (32 squares). The overall cost depends on a variety of factors including square footage, material, flashing, ventilation, damage to your roof and more.
In most cases, the lower end of the cost spectrum will result in a finished product that includes low grade materials and labor. Often times those who base their decision on price alone end up full of regret. What little bit they saved up front ends up costing them much more in the long run. Budget roofing contractors cut corners by using the cheapest materials available and typically hire unskilled, low cost labor. The end result is a poorly installed roof with no material warranty.
McToolman is licensed and insured to protect you in the event of an accident. When you call McToolman, we will come out for a free evaluation and provide you with a complete estimate that factors in all the components of a complete roof system, so you know from the very beginning what to expect.
Measurement – Roof Cost is Calculated by "The Square"
Before we break down the cost of materials, let's help you understand how roofers measure material. Roofers figure the cost of material in "squares" – a ten foot by ten foot, or 100 square foot, roofing area. Instead of giving you estimates of the roofing cost in square feet, they will go by the square. We come up with the number of squares by measuring the length by the width of each roof slope and then adding those areas together. Another option many contractors, including McToolman, often use is satellite measurement services. This aerial measurement provides an accurate, detailed measurement of the roof. So accurate that insurance companies use them for storm damage claims.
Material Roof Cost of 3-Tab Shingles
Basic, three tab asphalt shingles, are the least expensive roofing material. A square of the material alone will typically range from $70 to $130. However, this material is very thin and susceptible to wind and hail damage.
Owens Corning three tab shingles, for example, are wind resistant up to 60 mph and include 10 year algae resistance. Most likely, this material would only be used for a DIY roof or a rental property. With storm winds frequently gusting above 60 mph, upgrading to a higher grade material will save you money in the long run.
Material Roof Cost of Architectural Laminate Asphalt Shingles
The most common type of asphalt shingles are the architectural shingles or laminate shingles. These types of shingles are more impact resistant and last longer because they are thicker than three tab shingles. The cost to purchase Lifetime architectural shingles is usually about $90 to $150 per square.
Laminated shingles from Owens Corning can withstand double that of the basic three tab shingles. Most of the Owens Corning laminated shingles are rated for 110 – 130 mph winds. The Duration series Owens Corning shingles also include patented SureNail Technology, designed to provide extra grip in the nailing area. Most upgraded architectural shingles, like the Duration Series, also have more pronounced shadow lines.
In addition to shingles, there are a variety of other factors such as other materials and labor which factor into the overall price of a roof. So what else goes into roof replacement costs?
Additional Factors to Consider When Calculating Roof Replacement Costs
Nails
Simple as it might seem, replacing a roof requires a lot of nails. In 2018 alone, the cost of a box of nails increased from $16 to $27, and a typical roof requires two boxes of nails. The cost of these nails will add up and factor into the overall roof replacement cost.
Ice & Water Shield
Ice & water shield is a peel & stick leak barrier underlayment that is applied directly to the roof sheathing. In our local market it is most commonly installed in valleys but can also be installed along the perimeter of the roof. The ice and water barrier provides an extra protection outside the shingles to keep water from seeping underneath. Storms, leaf build-up, snow and freeze/thaw cycles are all ways water could creep into your home. We recommend installing ice & water barrier to keep your roof and home safe.
Felt Underlayment
As primary layer of protection against moisture damage, we recommend using a durable synthetic felt underlayment on your roof. In case of damage to your shingles, underlayment will keep your home safe from mold, leaks and other issues caused by water. Underlayment is a code requirement, so be sure your contractor plans to install it.
Starter Shingles
Starter shingles are another piece of a complete roof system that is necessary to ensure your roof will last. They are installed along the entire perimeter of the roof before the shingles. Factory Starter shingles are required for all manufacturer warranty claims, but they are a common product cut by contractors when trying to save time and money.
Ventilation
Without proper ventilation, hot air has no way to leave your attic, resulting in issues with mold and rotting materials. Ventilation will prolong the life of your roof and help with energy efficiency in your home. Be aware many unscrupulous contractors will not replace these items to lower their estimates.
Roof Flashing
Roof flashing is required to seal joints, walls, penetrations and other vulnerable areas so that water does not leak through the roof. Often times, roof flashing is not included in roofing contractors estimates as it requires removal of some siding or cutting back current wood or cement board siding. Instead, contractors typically re-use the existing flashing. This is an extremely important area to be aware of, so find out how your roofing company or contractor plans to handle your roof flashing.
Drip Edge
Drip edge is is installed along the edge of the roof where the shingles meet the fascia. The Drip Edge closes the gap between the starter shingles and the top of the fascia trim.
Dump Fee
It is always best to remove the existing roof system before installing a new one. Once the roof is removed it must be properly disposed of. McToolman recycles all asphalt based products. We feel it is important to do our part to help the environment.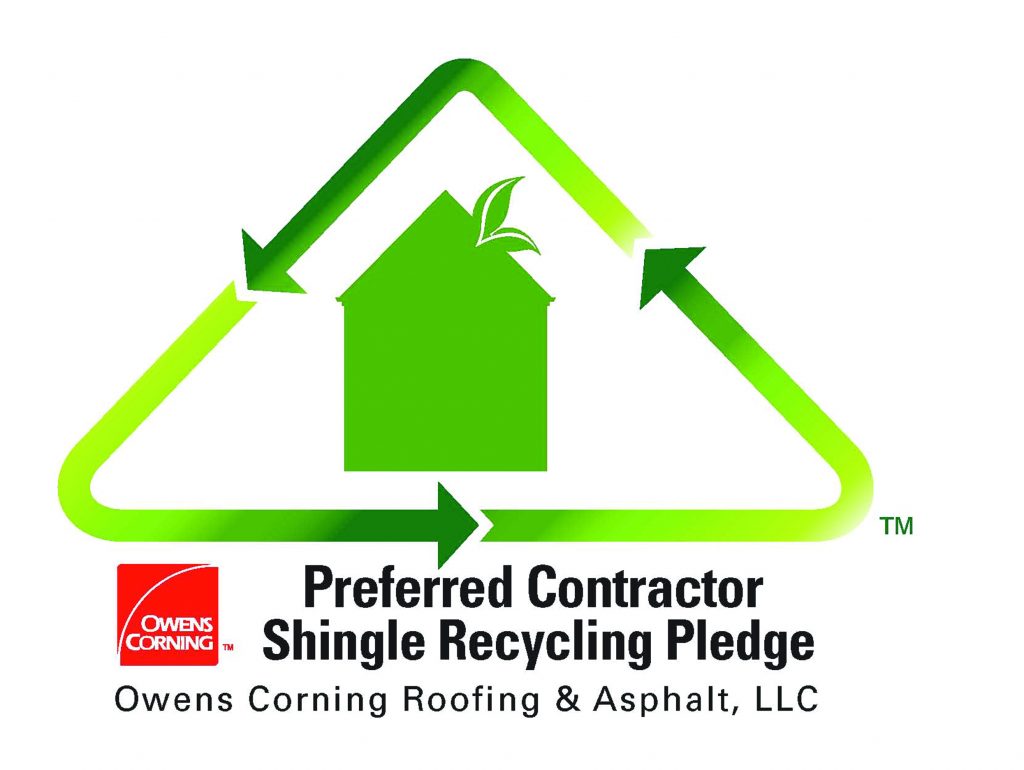 Unforeseen Costs of Roof Replacement
If your roof estimate is higher than expected based on the materials you've chosen, it may be due to other damage on your roof. You may have experienced a storm which caused roof damage, but you did not take action immediately, your roof may have plywood damage where shingles were ripped off.
Complex roof designs can complicate and increase the price of replacing your roof. Additionally, some roof mounted fixtures such as skylights are difficult to work around, so roofers will charge more to accommodate those types of features.
Other factors that roofing companies consider when estimating the cost of a new roof include the type of roof material you need removed, the slope of your roof and the accessibility to the roof.
Labor – Roof Cost
Now that you've added up the material costs and other considerations, it's time to add in labor. Labor usually accounts for 60% of the cost of a new roof. If you are in talks with a roofing company that is charging very low prices, it is worth investigating. We recommend looking these companies up on the BBB and other review sites to see what others are saying.
Labor costs fluctuate because roofers go where they are needed. After big storms that cause damage such as hail storms, tornadoes or hurricanes, roofers will likely be in high demand. If you are in an unaffected area you may have a more difficult time finding a company for your roof.
Is Replacing Your Roof a Good Investment?
Although the upfront cost is steep, replacing your roof is a great investment. A new roof will typically last at least 20 years, and a new roof can increase your home's value by $10,000 – $20,000, depending on a number of factors. If you're wondering how to afford a new roof, there are various options that could help ease the financial burden. Homeowners insurance may cover the cost of a new roof if storm damage can be verified. McToolman will check your roof to see if there is storm damage to help you determine if filing a claim with your insurance company is the right thing to do.
Contact McToolman About Roof Replacement Costs
If you need a new roof, the professionals at McToolman can help. Our evaluations are always free, and Lifetime Warranty on Workmanship is second to none. We stand behind our roof projects for as long as it is installed, no matter how many times the house is sold or who lives there. Contact us today, we're here to help you.