Siding not only protects the skeleton of your home from the elements, it is also what gives your home character and sets it apart from your neighbors. McToolman offers a wide variety of siding options to fit your particular needs. Whether you simply need to replace some damaged areas or are looking for a whole new look we can help. We offer repair and replacement service of all siding types.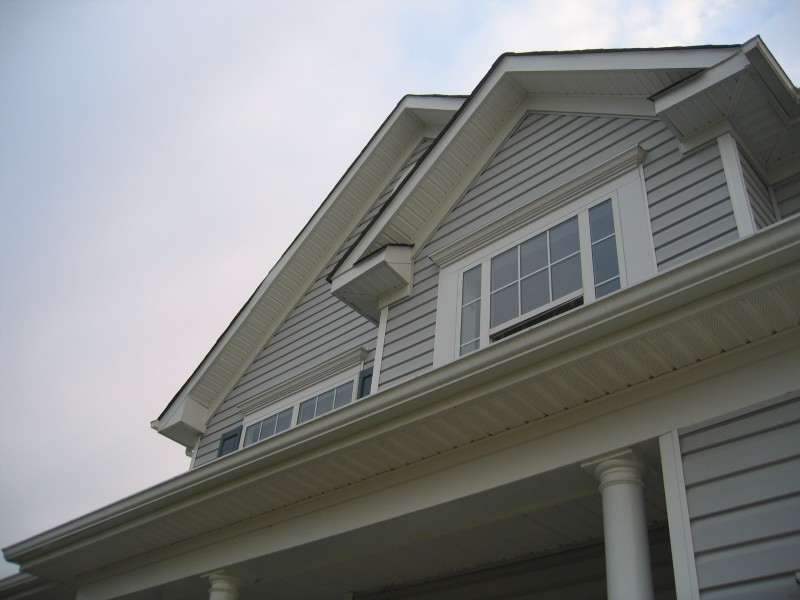 Siding Repair
Even the toughest materials will need repair on occasion, especially when those materials are there to protect your home. Siding is very durable and overall resistant to the weather. However, there are some things that will damage it. Whether it be severe storm activity, prolonged exposure to water or the errant baseball there are many reasons why it might need to be fixed. When your home's siding needs repair, our professional team of craftsmen at McToolman can help. We also paint any siding that is replaced as a complimentary service. This way you do not need to hire a painter.
James Hardie Fiber Cement
Fiber cement is an innovative product that combines wood fiber, Portland cement, sand and water to create a sustainable material that looks like wood but lasts far longer with minimal maintenance. Fiber cement is available in several styles and both primed or pre-finished options.
Hardie Plank is an excellent option for those wanting the look and feel of real wood siding without the hassles and maintenance that accompany it. No wonder it's protecting over 5.5 million homes in North America alone!
Vinyl
Vinyl is durable, inexpensive and relatively easy to maintain. It does not rot and never needs to be painted. The only regular maintenance it needs is to be power washed every year. When compared to the cost of painting your home every 3-5 years, you will save thousands of dollars over time.
Vinyl siding will add a fresh new look to an otherwise dated home. Vinyl is available in a wide variety of profiles, thicknesses and colors. This allows your creativity to run wild as you mix styles and/or colors to create a unique look.