McToolman is a leading provider of attic insulation for existing residential homes in Charlotte and the surrounding areas.
Re-insulating your home with additional attic insulation can save 20% or more on your home's heating and cooling energy costs. Not to mention, lowering the wear and tear on your HVAC unit and the added comfort of your living space.
If your home is 10-15 years old, chances are it is not as well insulated as it should be. Consequently, not having enough insulation causes significant energy loss, especially through the attic. Therefore, adding insulation to your attic will increase the comfort of your home, especially during the extreme heat of the summer and the bitter cold of winter.
McToolman professionally installs the Owens Corning Atticat Loose-fill Pink Fiberglass Blown-In Insulation System. Contact McToolman today for a FREE energy analysis including a few do-it-yourself tips to help lower your energy costs.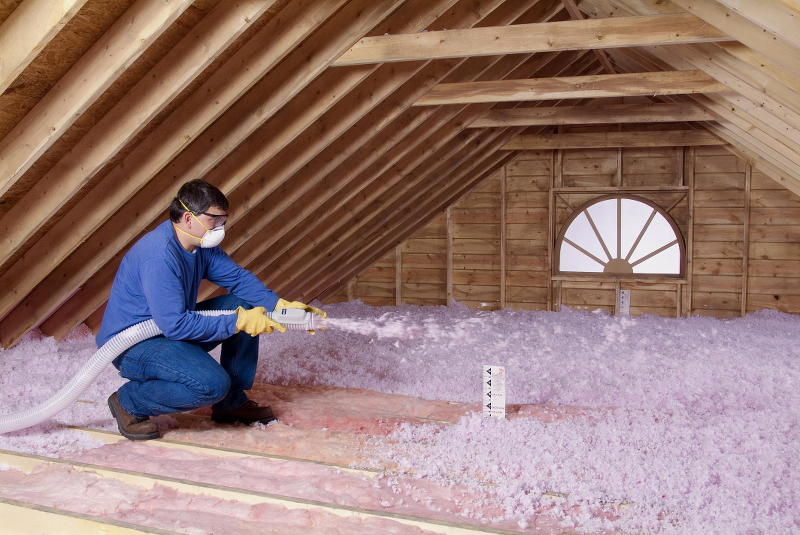 What is R-Value?
The insulating performance of all insulation products is measured by a common standard referred to as the R-value. R-value measures resistance to heat flow and is usually determined by the thickness of the insulation. Therefore, the higher the R-value, the greater the insulating power.
Advantages of Atticat blown-in attic insulation
Mess Free – AttiCat ® Expanding PINK® Fiberglas™ Insulation releases and expands completely inside the machine. Subsequently this reduces the amount of dust and air born particles inside your home.
No Settling – AttiCat ® Expanding PINK® Fiberglas™ Insulation will not settle. In other words, it maintains its insulating power over time.
Safe and Reliable – AttiCat ® Expanding PINK® Fiberglas™ Insulation is noncombustible, mold resistant, noncorrosive and will not absorb moisture.
AttiCat ® Expanding PINK® Fiberglas™ Insulation works on the principle of trapped air pockets. Tiny air pockets trapped in the insulation resist the passage of heat flow and therefore reduce heat loss in winter and heat gain in summer. Generally, the thicker the insulation, the more air pockets and the greater the insulating power.