Replacing your roof is one of the largest improvements you will make to your home. McToolman does not take this lightly. We work hard to ensure you receive excellent customer service throughout your roof replacement project. Moreover, we go above and beyond to make sure you are satisfied.
With over 20 year of experience, McToolman offers a variety of roofing services. Our skilled team of roofing professionals ensures that every home will be both beautiful and functional for many years to come. We approach every roofing project with the utmost care and dedication to quality craftsmanship and an outstanding customer experience.
Our Roof Replacement Process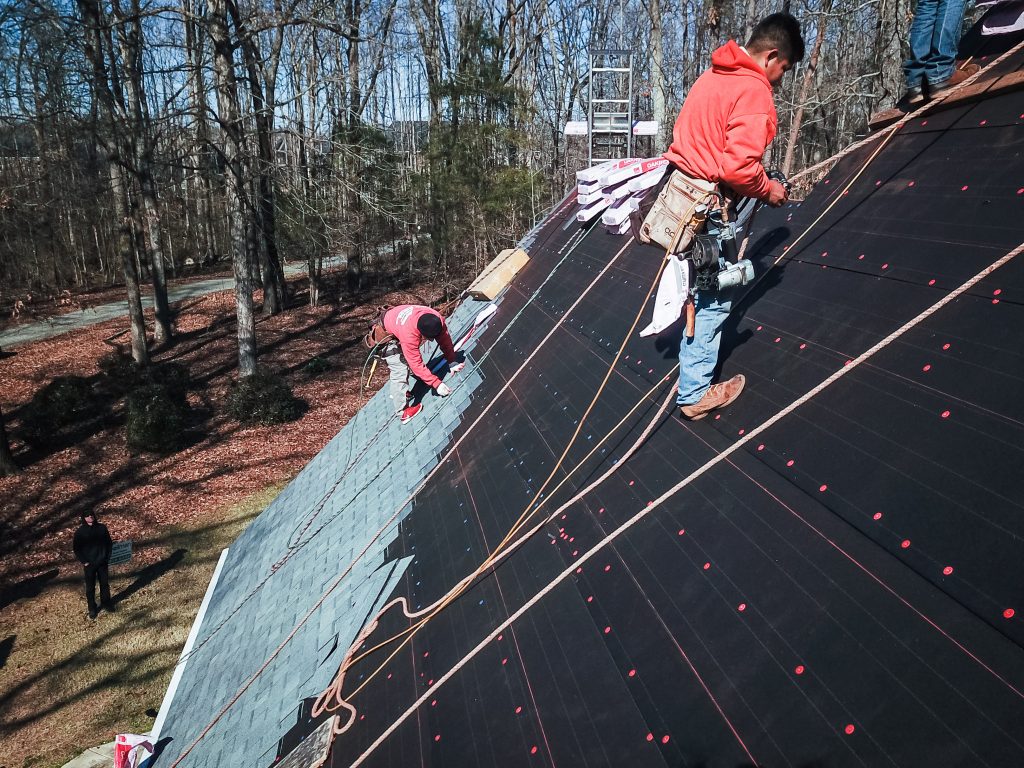 What can you expect if you choose McToolman to handle your residential roof replacement project? A process rooted in attention to detail and most importantly a commitment to exceptional workmanship.
First, we take any steps needed to protect your landscaping, siding, doors, windows and other parts of your home. Next we completely remove your old roof system and perform a visual inspection of the plywood decking. If any boards are found to be rotten or damaged, we will make any repairs needed before moving forward. Then we protect your roof from moisture by installing a synthetic felt underlayment. Finally we install the complete roof system using materials from some of the best manufacturers in the industry including GAF, Owens Corning, Certainteed, and others.
During the installation process, all flashing details are inspected and repaired or replaced as needed, where needed. In addition, on most homes, ridge vents are installed along the peak(s) of the roof for ventilation.
Our attention to detail every step of the process means you get the longest lasting and most durable roofing system possible.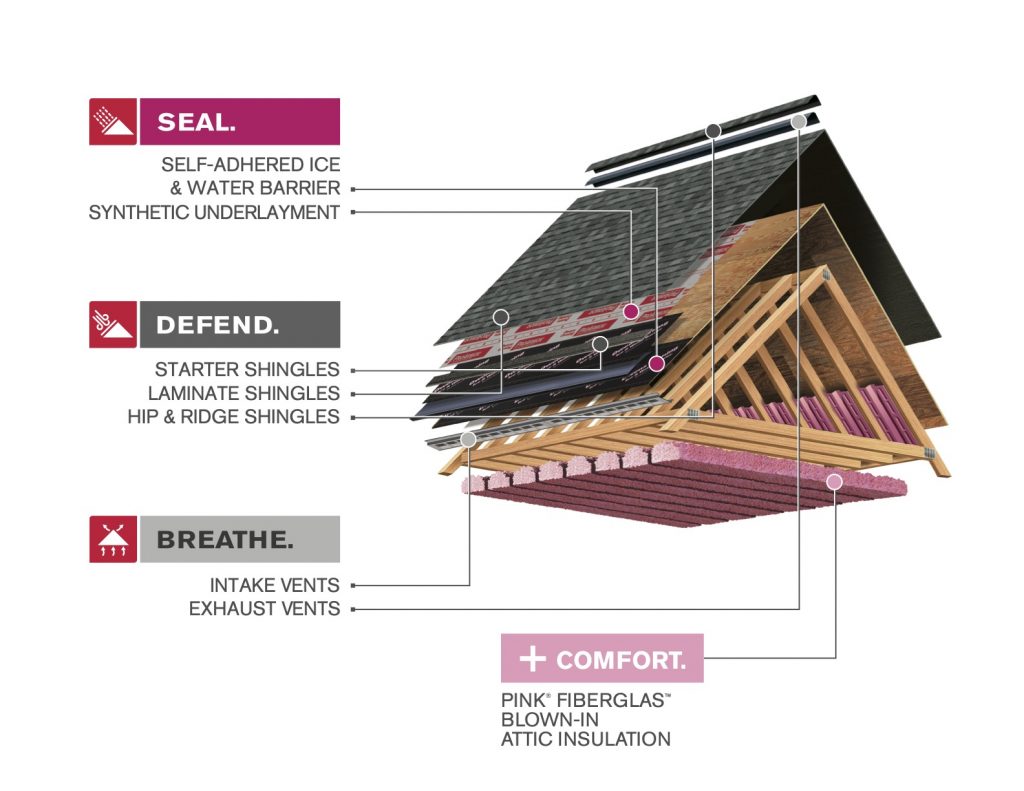 Does Your Roof Have Storm Damage?
When storms roll in your roof is always left vulnerable, especially when high winds or hail are involved. Damage to roofs can be unpredictable as far as severity goes after a storm. You might have tiny dents in a few shingles from hail. Or high winds could lift whole sections of shingles off your home. Whatever sort of damage you might have, when you need reliable roof storm damage repair in the Charlotte area, the local professionals you can trust are those at McToolman.
McToolman is an experienced storm restoration contractor. Therefore, if your roof replacement project involves an insurance claim, we can help. Not sure if you should file a claim? We are happy to inspect your roof prior to filing with your insurance carrier. McToolman will inspect for damage and determine if moving forward with the claim process is the right move.
We Stand Behind Our Work – Roof Replacement Guarantee
McToolman offers a LIFETIME workmanship guarantee on all roof replacement projects. We stand behind the installation of all parts of the roof system. For example, if there is a leak in the roof, we will fix it at no cost to you.
Green Roofing
McToolman is also committed to the environment and removes and recycles all used roofing materials whenever possible. For instance, your old roof shingles will not end up in a landfill.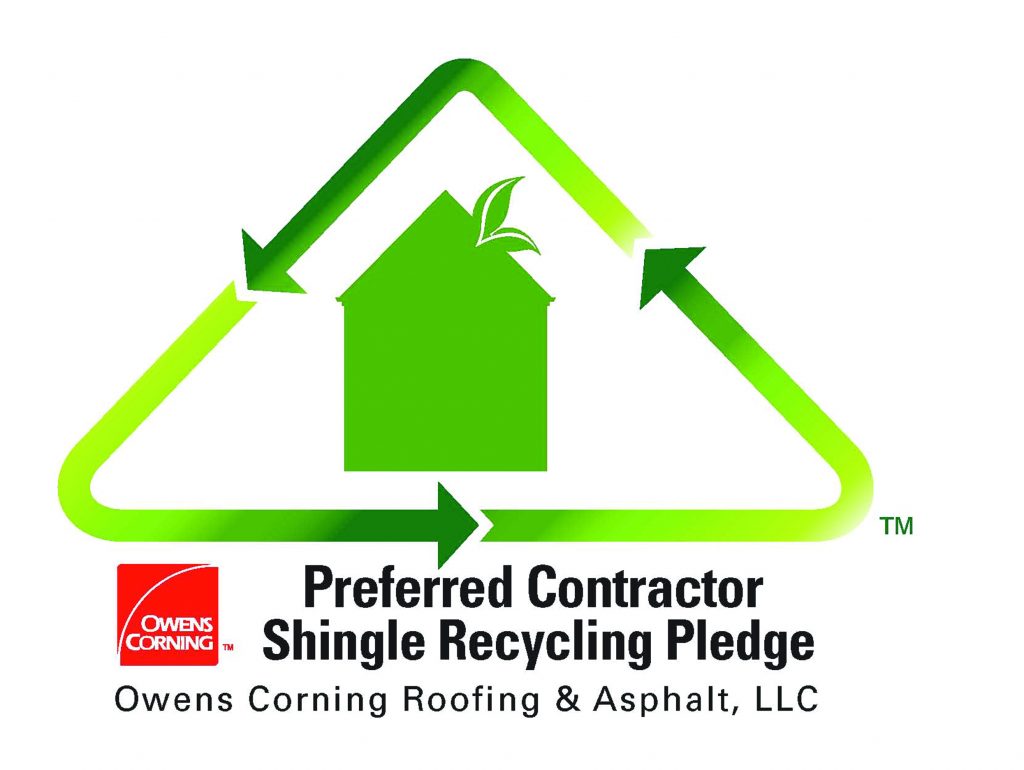 Why Choose McToolman As Your Roofing Contractor?
When you choose McToolman you are choosing a certified, local, professional roofing contractor with over 20 years of industry experience.
We have the knowledge to guide you and help you through the roofing process so that you get the roof you want and a roof that will last! From explaining the components of a roof, to helping you choose the right type of roof for your house, we will be there to assist you every step of the way.
Don't take our word for it, check out our reviews and see what your neighbors have said about their experience working with McToolman!