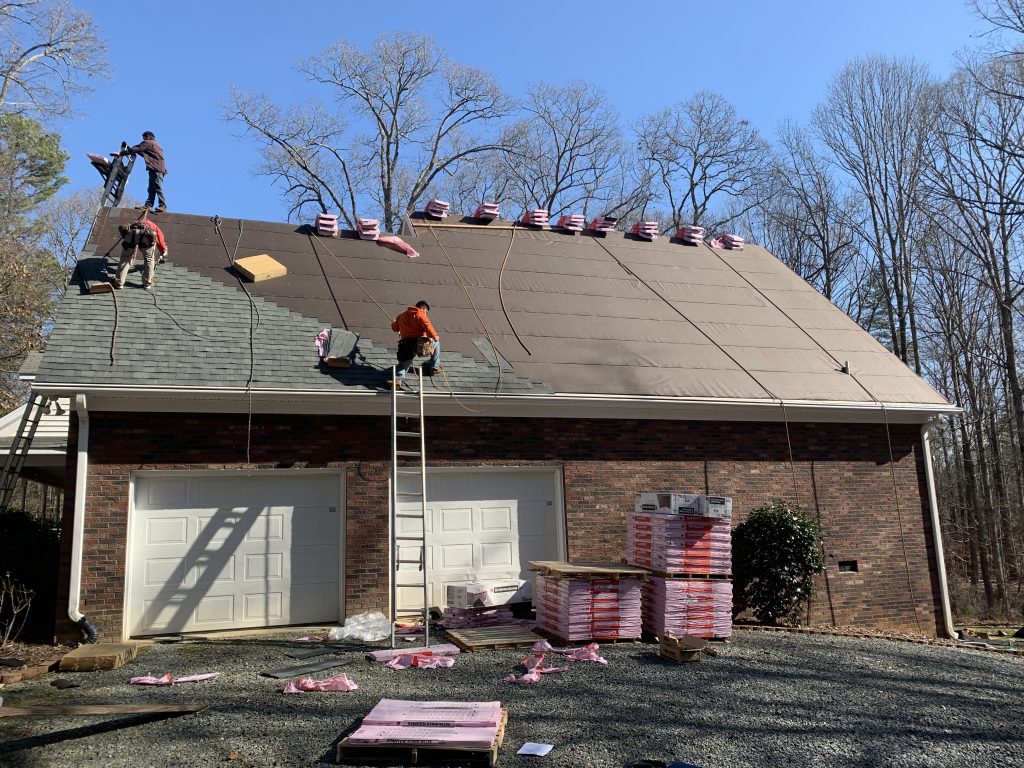 Thousands of roofing companies and contractors are operating throughout the United States. When you need any professional roofing work completed, it is typically best to choose a local roofing professional. Consider the following reasons to choose a local roofer before making any commitments on your next roofing project.
1. Build a Relationship With a Reputable Local Contractor
Your current roof project probably won't be the last time you need help with your roof. For that reason, working with a local roofer is the best ways to ensure you will have a team you can trust, and count on, when needed. Supporting a local roofer for your home's roofing projects is mutually beneficial for both you and the local contractor you support. While they earn your business over the years, you have peace of mind knowing you have a trustworthy roofer to contact any time you need help with your roof.
2. Personalized Service
A local contractor will typically provide more personalized service. You often deal directly with the owner or supervisors. You deal with the same person or two throughout the entire process. Conversely, larger companies often operate like big corporations. You may have a great experience with the salesperson but then not see them again throughout the process. Instead, you have a new point of contact every step along the way. When a problem arises you will likely not know who to reach out to for help. Or you could find yourself being passed along to multiple departments without any real resolution. Working with local roofers also offers the opportunity to see what other local businesses these professionals support. Ultimately, choosing a local roofer to assist with your project is one of the best ways to not only support your local economy but your local community as well.
3. Local Resources
A local business that's been established in a community for many years has built up a strong network of resources. This includes material suppliers and other home contractors such as plumbers, electricians, and other trade types. This could be very beneficial when needing other types of work performed. When you hire someone locally, you know you're getting the very best materials in the area. This equals a high-quality product you can trust. A local contractor will also be able to get the right materials quickly if you have an emergency.
4. Local Roofing Contractors Are Easier To Verify
It's vital to choose a roofer with the experience and credentials to professionally handle your roof work. You want to be sure the contractor you choose is going to be around for years to come. You want to make sure they have a good standing with organizations such as the BBB and have mostly positive online reviews. When you choose a local roofer, it will be much easier for you to research these factors to hire one with confidence. A local roofer will have licenses and other professional credentials listed locally for easy access, allowing you to hire them more confidently.
5. Quick Response Time From Local Roofing Companies
Heavy rains and high winds can strike unexpectedly. These types of weather conditions wreak havoc on roofs. When a disaster strikes and you're dealing with major damage, you need a professional near you who can provide fast service. A quick response can mean the difference between mild and severe property loss. Having a local company you can rely on will give you peace of mind during seasons of rough weather.
6. Lower Chance of Compliance Issues
Local roofers are going to be more familiar with the building codes and regulations in your area. Your roofer will sign all the permits required for the work you need completed, so choosing a local roofer will eliminate the risk of your roof being torn down in the future due to a compliance issue. If you choose a roofer from outside your area to finish your project, even a small compliance issue can cause further expense and potentially even legal issues between you and the noncompliant roofer.
McToolman is a locally owned and operated roofing and exterior home repair company. We have over 20 years of experience right here in Charlotte, Indian Trail, Matthews, Mint Hill, Waxhaw, Concord, Monroe, Midland, Locust, Pineville and surrounding areas.