Looking For a Roofing Contractor in Matthews?
There are several roofing companies servicing Mecklenburg County. However, there's only one worth calling when you need a roofing contractor in Matthews. It's McToolman. Why choose us?
We bring to the table over 20 years of specialized experience on a wide range of roofing projects. Our clients appreciate the reassurance that our work and expertise are worth every penny they pay for it.
And our unwavering commitment to providing top-notch workmanship and using only the finest roofing materials has earned us an excellent reputation in Matthews and beyond! Let us tell you about our residential roofing services.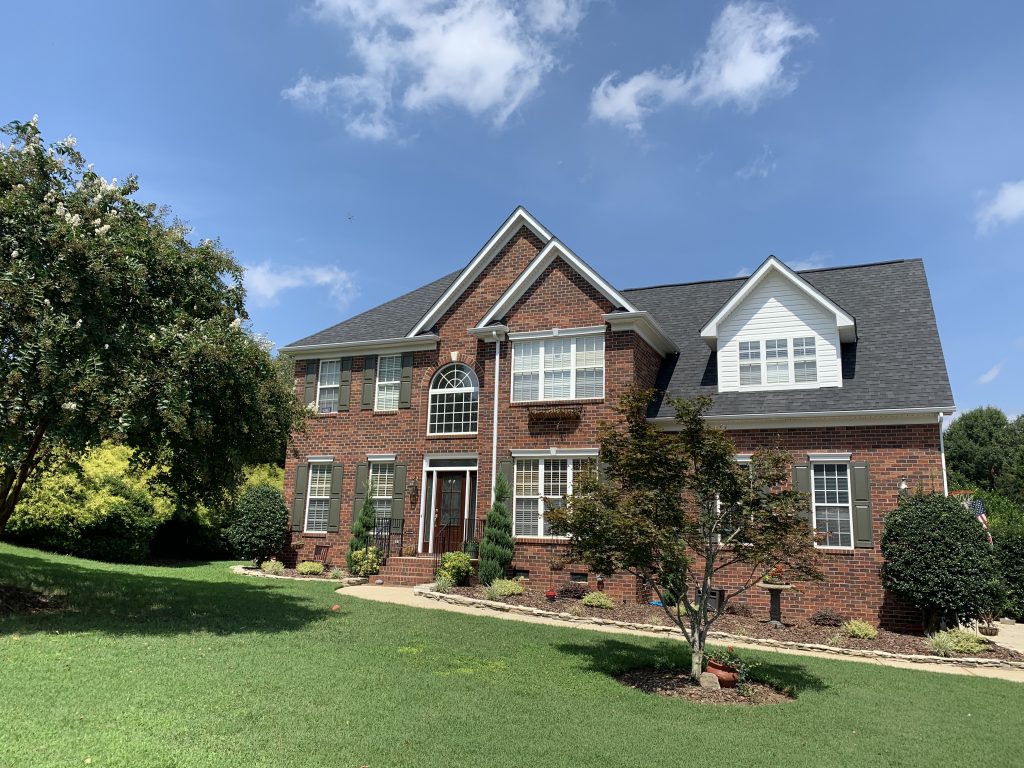 Residential Roofing Installation For Matthews, North Carolina Homes
We work directly with homeowners in need of a reliable roof over their heads. Some in Matthews contract us upon building new homes in the area. Others hire us for re-roofing projects either when damage is too far gone or to skyrocket the curb appeal of their homes.
In any case, you won't find a roofing company more thorough than we are. We consider every detail that will impact the functionality and durability of the roof we install before we lay down a single roofing product. This saves our clients tons of money in the long run. How?
We've heard the horror stories about other roofing companies who do shoddy work. When that work fails—and it always does—it's the homeowner that gets hit with an unexpected, expensive roofing bill to fix preventable issues. What a shame!
We refuse to operate that way and willingly do all work necessary to get the exact opposite result. This includes making necessary repairs to your roof structure before installation, replacing flashings, and so on. Additionally, we the best products in the industry made by companies like, GAF, Owens Corning, Certainteed, to name a few. We also offer a Lifetime Guarantee on Workmanship. It's transferable, non-prorated, and covers both any problems you may have with your roof. In other words, it completely eliminates worries about any future roofing issues that may arise!
We Offer Matthews Roof Repair Too
Speaking of roofing issues that may arise, unexpected events resulting in damage are always a possibility. Fallen tree branches can crack or puncture shingles. Leaking water can begin to seep through your roof and cause damage. Over time, roofing materials can shrink. Any number of things could come up.
When these things do happen, though, the important thing is that they're taken care of ASAP. Otherwise, they'll only worsen and be more of a pain to fix later.
Are you missing shingles? Are water spots forming on your ceilings? Does your roof look like it's seen better days? If so (or you suspect any other problems), it'd be wise to have your roof inspected right away. You're welcome to contact us for an expert inspection. We'll identify any existing issues and recommend roof repair or replacement as necessary.
Click Here To Schedule Your Free Estimate